DAILY DEAL | AR FRONT & REAR 45 DEGREE FLIP-UP IRON SIGHTS/ SPRING LOADED (PAIR)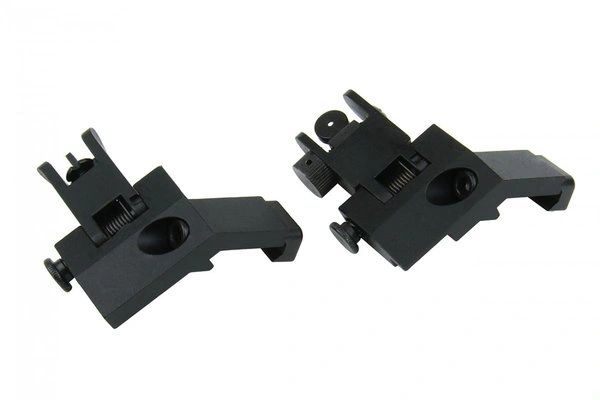 DAILY DEAL | AR FRONT & REAR 45 DEGREE FLIP-UP IRON SIGHTS/ SPRING LOADED (PAIR)
Limit First 35 Customers Only!
(This Special Offer cannot combine with other Coupon Codes)
Length: 2.125"
Net Weight: 3.9 oz.
Color: Black
Material: Anodized Aircraft grade aluminum
45 degree iron sights are constructed of T6 6061 Black anodized aircraft grade aluminum for strength and durability. The front sight has an adjustable A2 post with a spring-loaded feature so that with just a push of a button they will easily flip-up into position & locks into place to guarantee zero. The rear sight has dual apertures for use in short and long distance shooting. These sights would be a great choice if you would like to quickly transition from using optics to iron sights by just canting your rifle to a 45 degree.
Reviews