DAILY DEAL | .223/.556 1/2"x28 THREAD SHARK MUZZLE BRAKE W/ CRUSH WASHER/ STEEL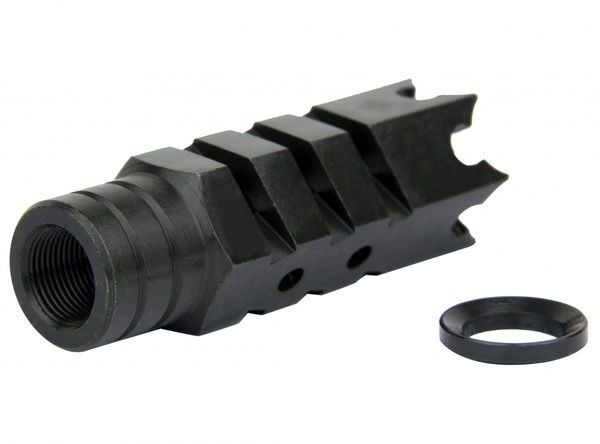 DAILY DEAL | .223/.556 1/2"x28 THREAD SHARK MUZZLE BRAKE W/ CRUSH WASHER/ STEEL
Limit First 25 Customers Only!
(This Special Offer cannot combine with other Coupon Codes)
Length: 2.875"




Net Weight: 4.3 oz.




Color: Black




Material: All Steel Construction



Shark style muzzle brake is made of all steel construction with a heat treated, erosion resistant Black oxide finish. It comes with a .223/.556 1/2"x28 thread pitch. Side ported & ported on top to reduce muzzle flip, recoil & barrel whip. Featuring an aggressive custom design with sharp muzzle end steel prongs. Works well as an improvised breaching and impact device for hand-to-hand situations.
Reviews