DAILY DEAL | AK/ ROMANIAN & VARIANTS TACTICAL QUAD RAIL HANDGUARD HAND GUARD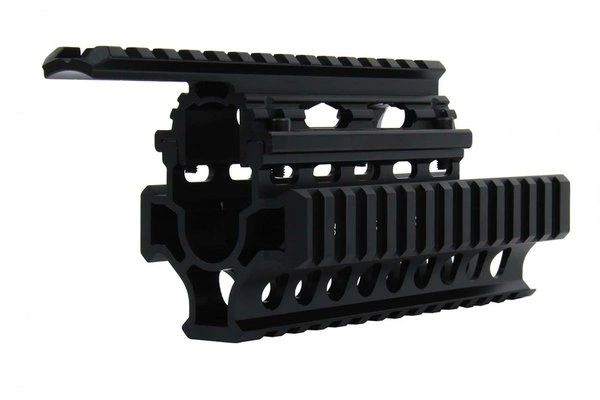 DAILY DEAL | AK/ ROMANIAN & VARIANTS TACTICAL QUAD RAIL HANDGUARD HAND GUARD
Limit First 35 Customers Only!
(This Special Offer cannot combine with other Coupon Codes)
Length: 8.25"
Net Weight: 9.2 oz.
Color: Black
Material: Anodized aircraft grade aluminum
AK two-piece quad rail drop-in design is constructed of T6 6061 anodized aircraft grade aluminum for strength and durability, and comes in a Black finish. This will replace the hand guard and will give you plenty of space to mount accessories such as: optics, lights, lasers & other tactical gear. It is compatible with the Romanian AK's and variant's and accepts all standard weaver/picatinny 1913 accessories. Includes all hardware needed, no gunsmithing is required.
Reviews